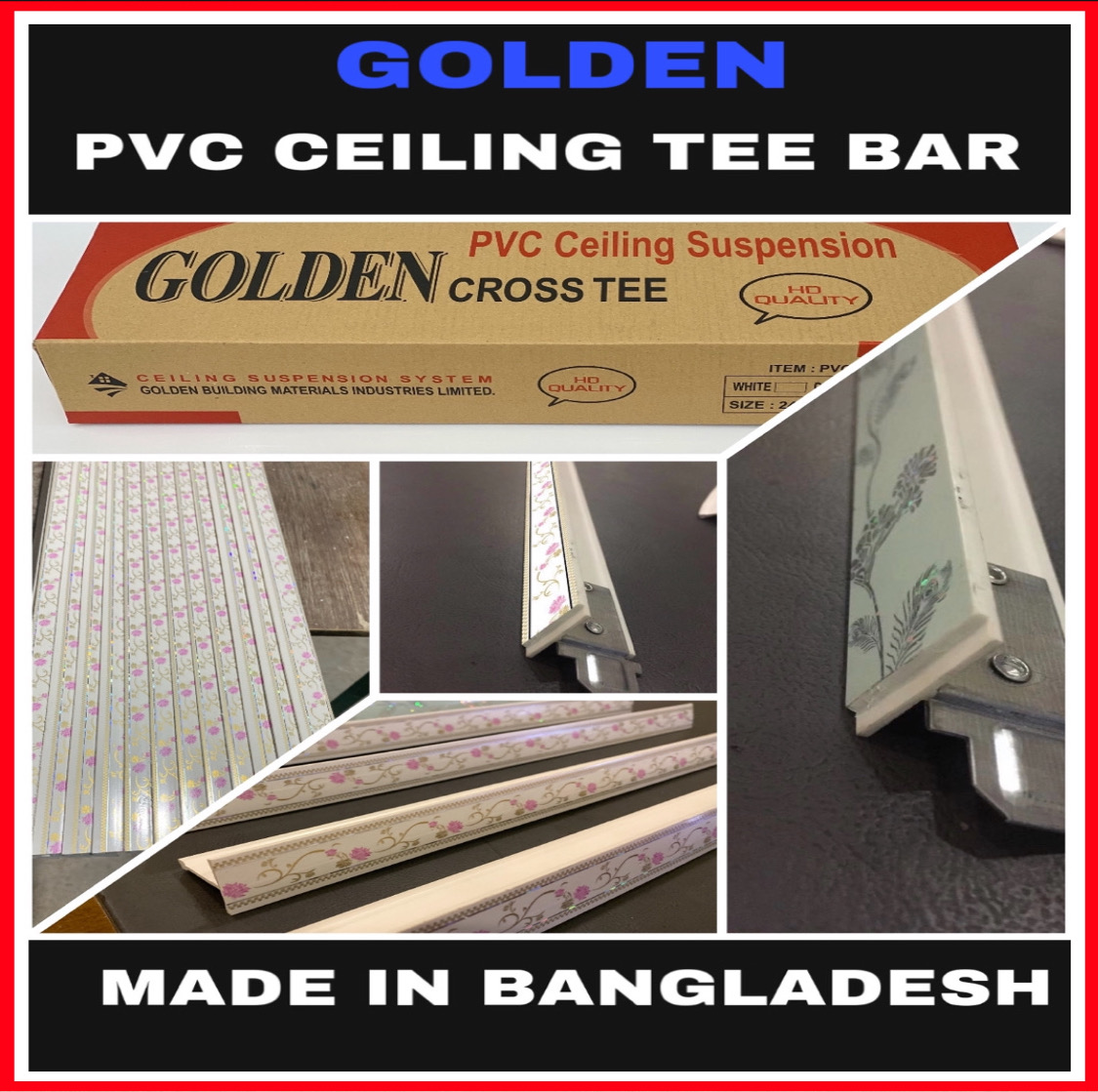 Golden Pvc Ceiling T Grid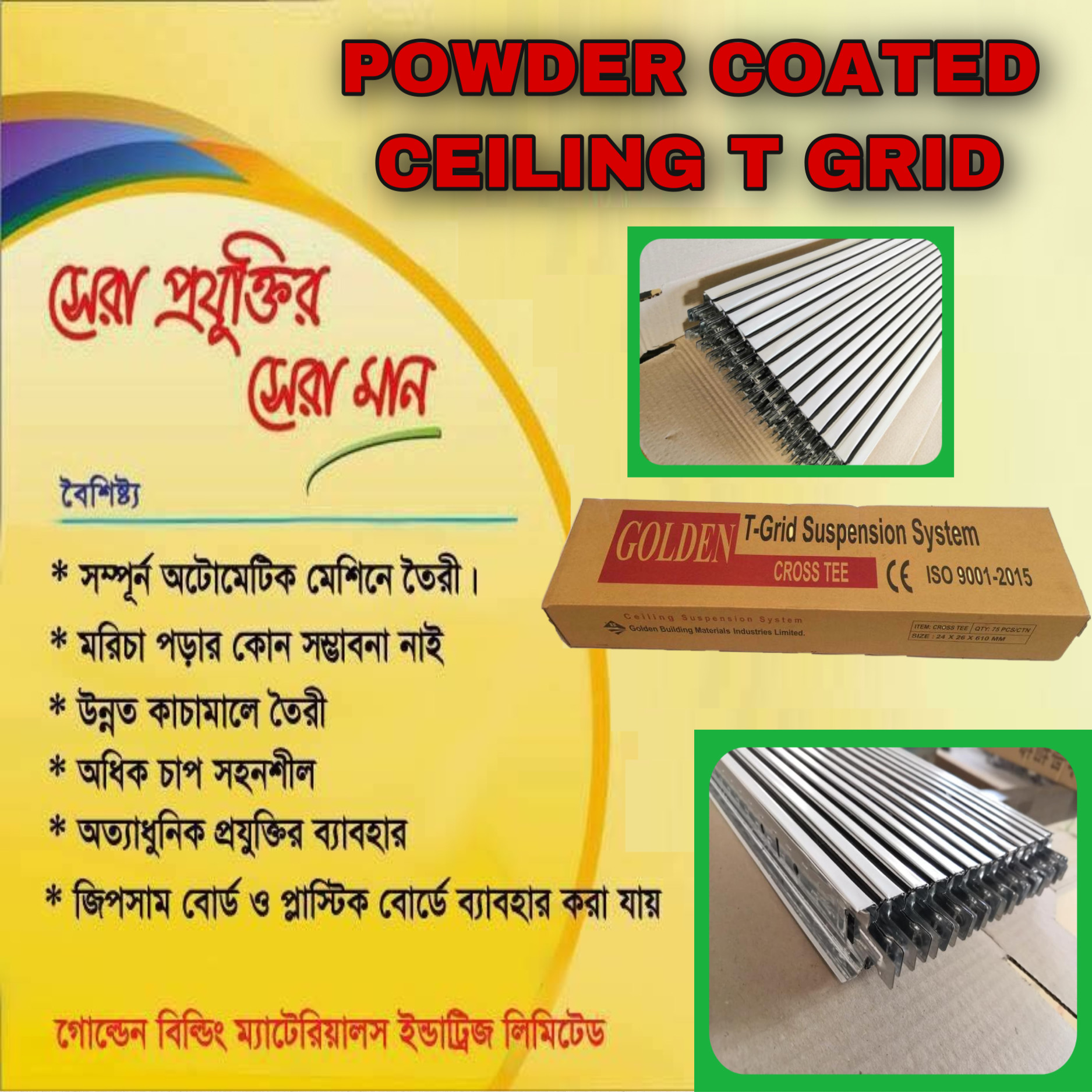 Powder Coated Ceiling T Grid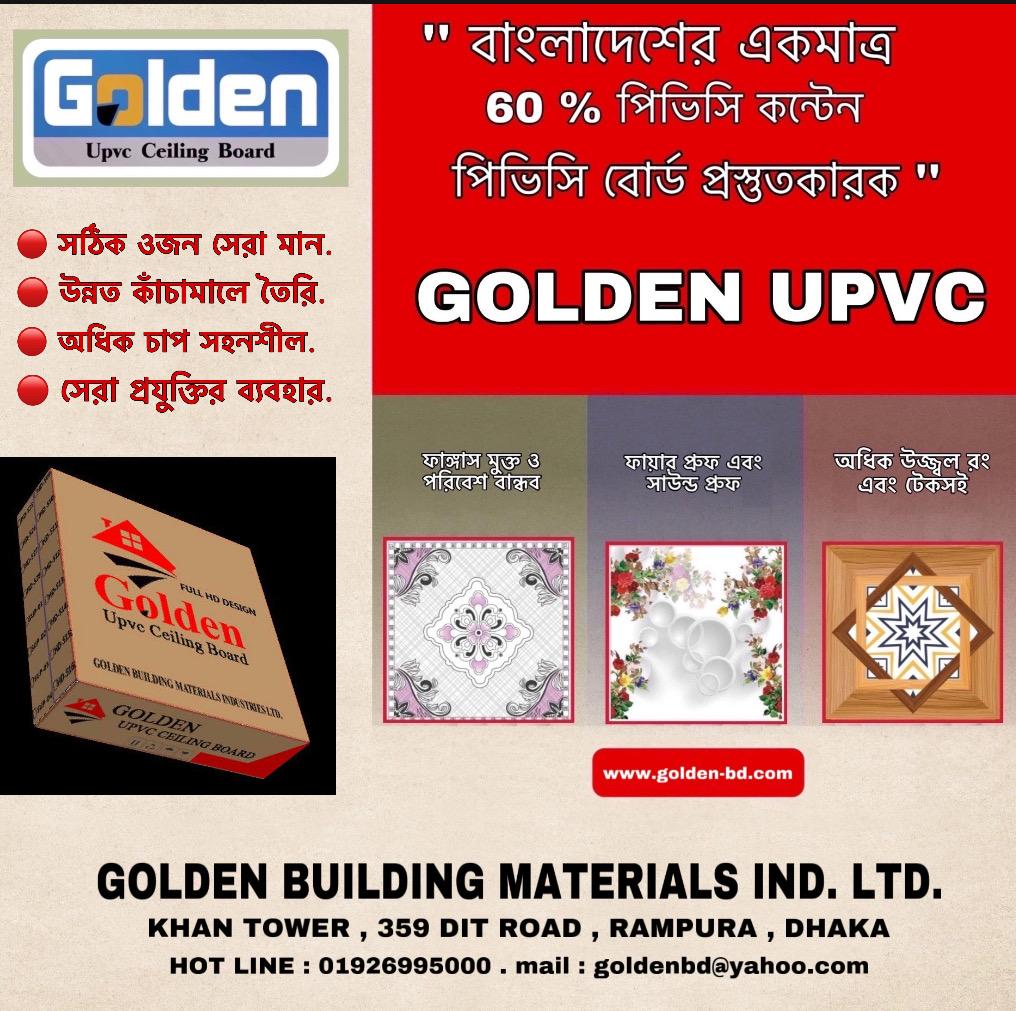 Golden Pvc Ceiling Board
GOLDEN Building Materials Industries Ltd
GOLDEN Building Materials Industries Ltd .is the Largest pvc ceiling Board,Main T , Cross T & Wall angle manufacturing plant in Bangladesh
Golden Building Materials Industry Ltd (Former Golden Traders and Royal Gypsum Decoration.) was new built in 2016, specialized in producing ceiling T-grid, PVC ceiling, GYPSUM power, GYPSUM ceiling tiles, MDF board and other decoration products.
LEARN MORE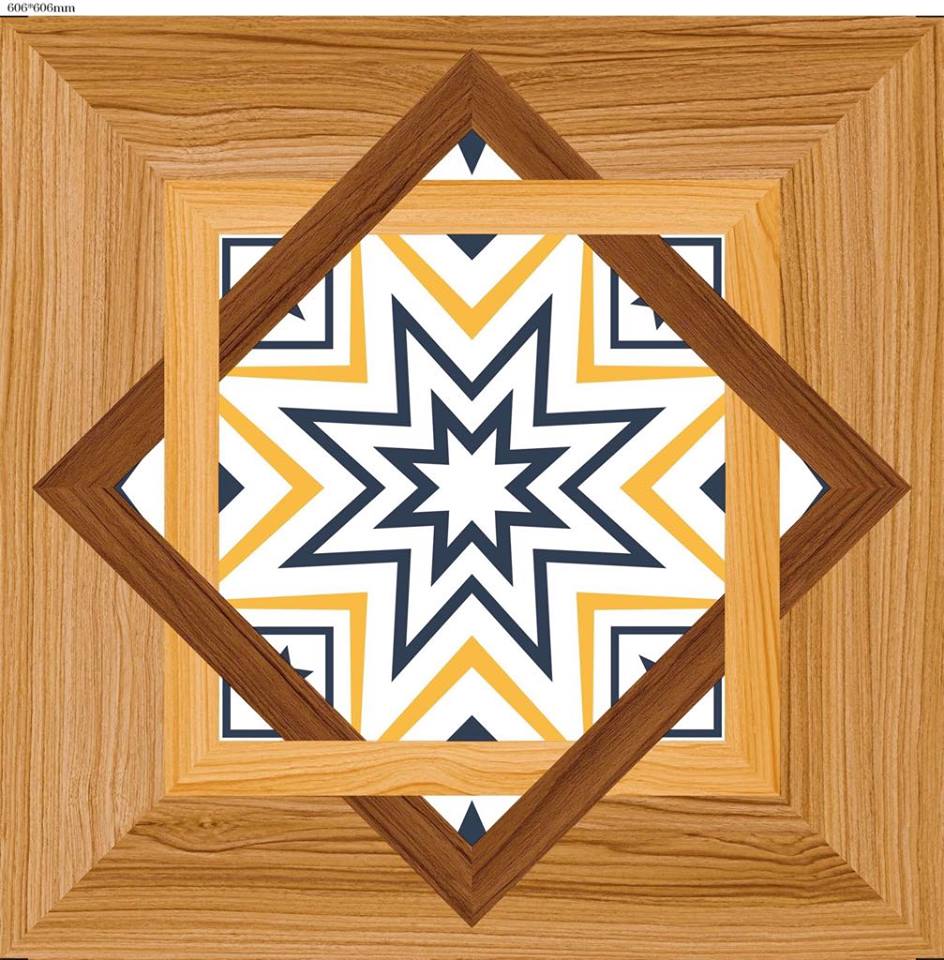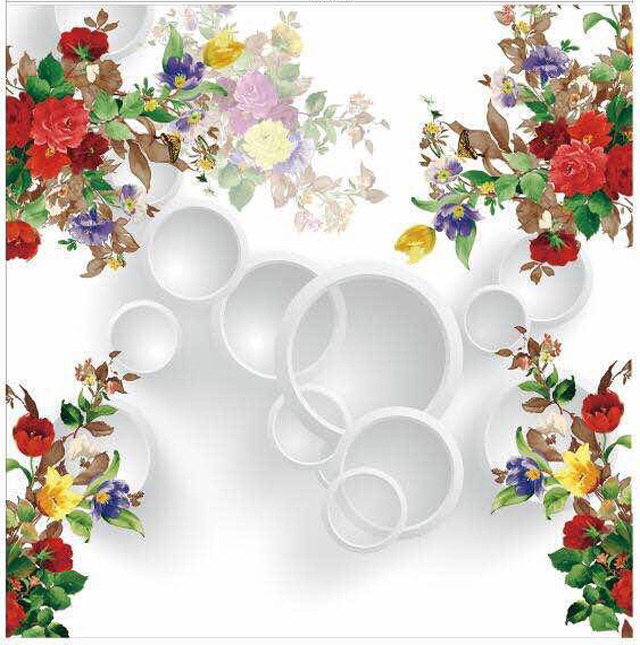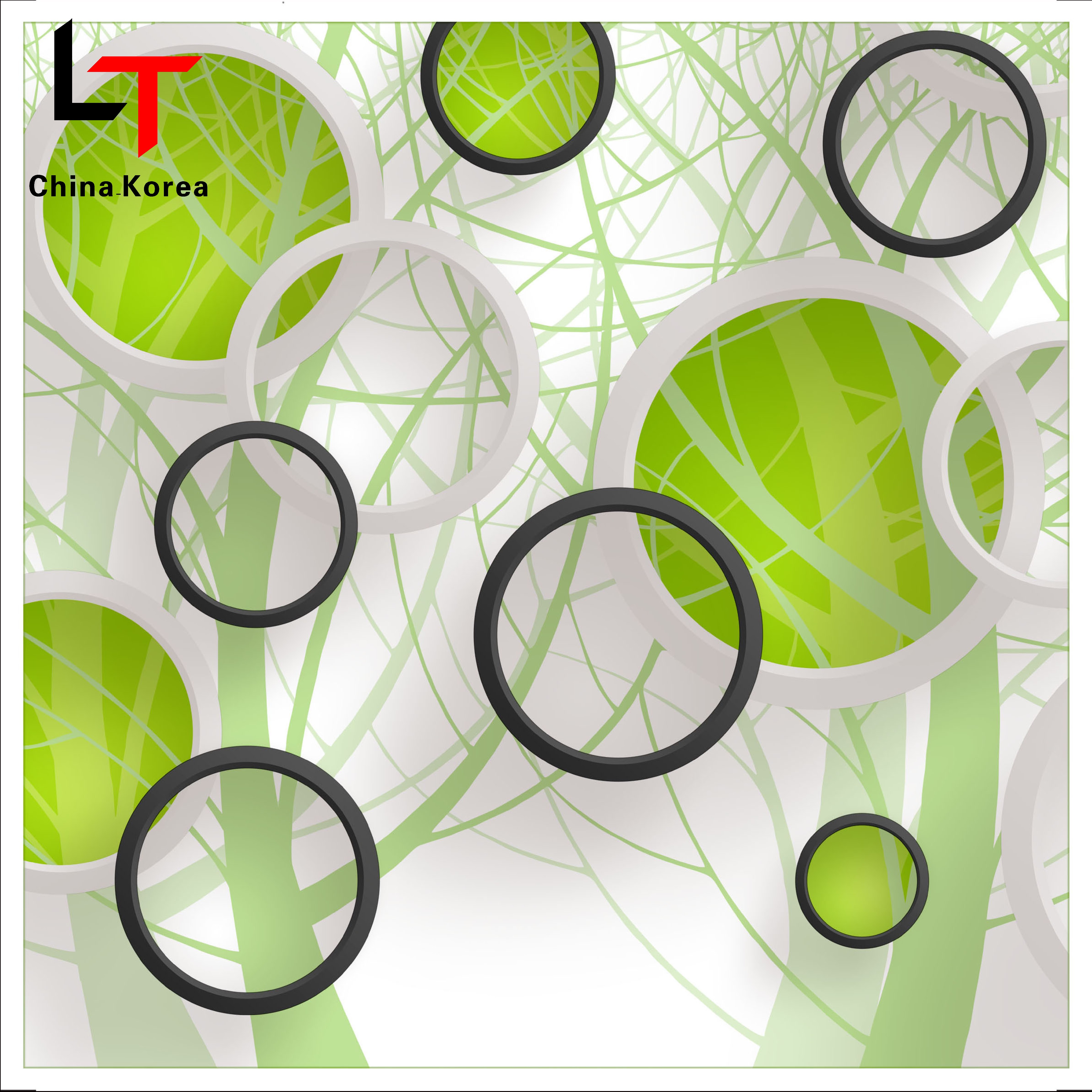 ABUL KALAM AZAD
Managing Director
SYED TANVIR RAYHAN
DIRECTOR
GM FARUQUE
CHAIRMAN
WAHID MURAD
GENAREL MANAGER
MD.MAHADI HASAN
Marketing Officer
MOHAMMAD SAIF
Marketing Office 01926995013
Meet Our Team
Our team is your team. When your mission is to be better, faster and smarter, you need the best people driving your vision forward. You need people who can create focused marketing strategies that align with business goals, who can infuse their creativity into groundbreaking campaigns, and who can analyze data to optimize every tactic along the way. You need Walker Sands. Get to know your team below.
LEARN MORE
About Our Clients
GOLDEN Building Materials Industries Ltd .is the Largest pvc ceiling Board,Main T , Cross T & Wall angle manufacturing plant in Bangladesh.